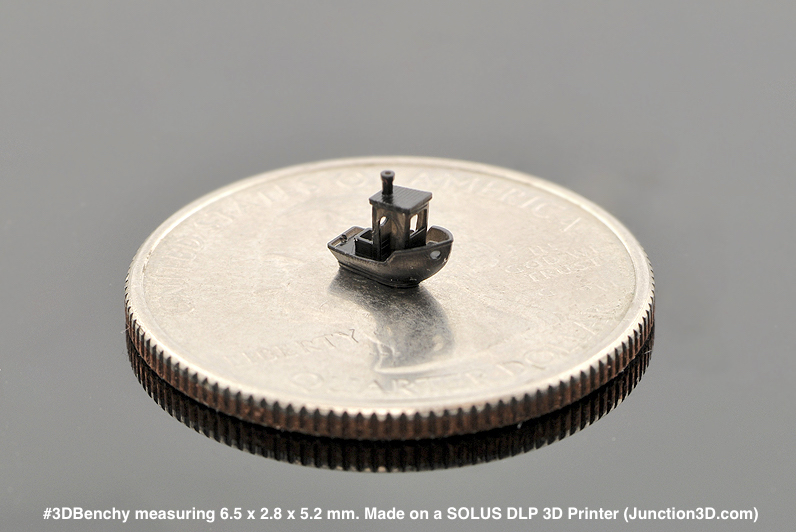 We are all fascinated by items which are an enlargement or miniaturisation of a recognisable object. With the latter in mind, we feature this very small #3DBenchy made by the American company Junction3D in Santa Clarita, CA.
The result looks amazing and displays #3DBenchy's features in very high detail! This was achieved on a SOLUS DLP 3D Printer using a high-res projector to selectively harden a photopolymer resin.
Below you can see a fleet of progressively smaller #3DBenchy boats and also images of the 3D printer used in this project. We are thankful to the team at Junction3D for sharing these images of tiny #3DBenchy.