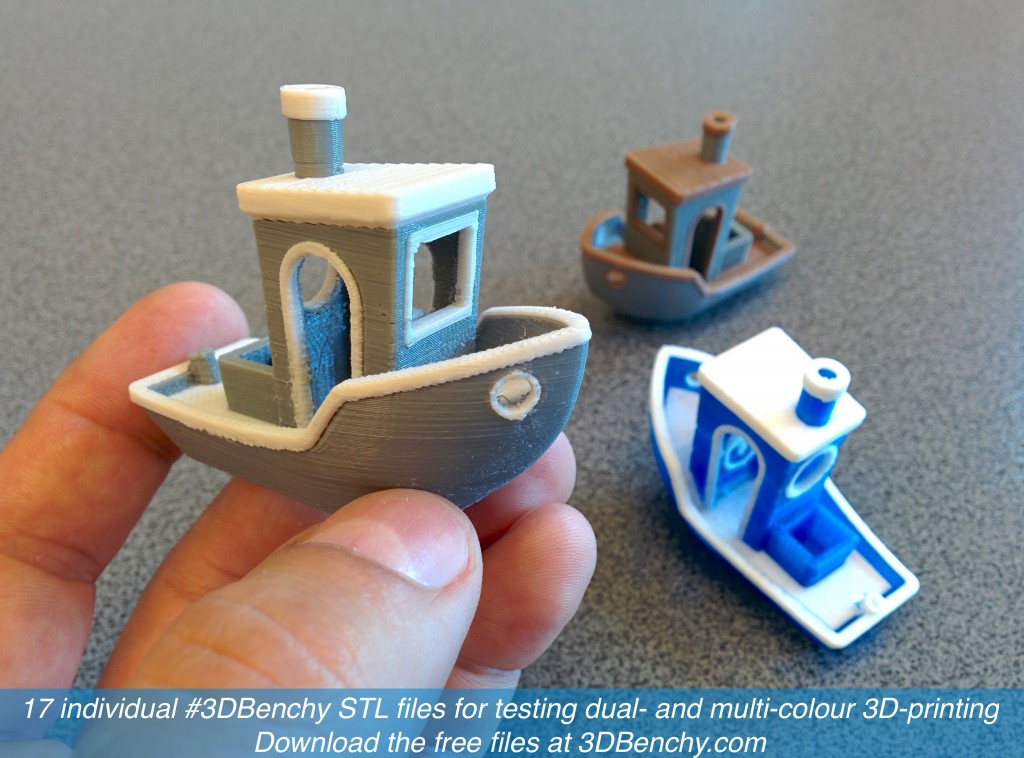 We are giving multi-part 3D-printing a go and will soon publish a bunch of new STL files for download. This version of the #3DBenchy torture test boat is divided into seventeen individual STL files that can be used to test dual and multi-part 3D-printing extensively.
There are many different 3D printer models with dual printheads out there on the market, but images of dual-material objects are few and far appart.
The most obvious application for dual-print 3D printers is the use of support material on one printhead and object material on the other.
We hope that the new free STL files to be released soon for download can motivate and facilitate 3D printer operators around the world to give dual-material 3D-printing a good try, and have fun at the same time.
Please stay tuned for the new files which will be made available from 3DBenchy.com/dowload. Naturally under the open Creative Commons CC-BY-ND 4.0.