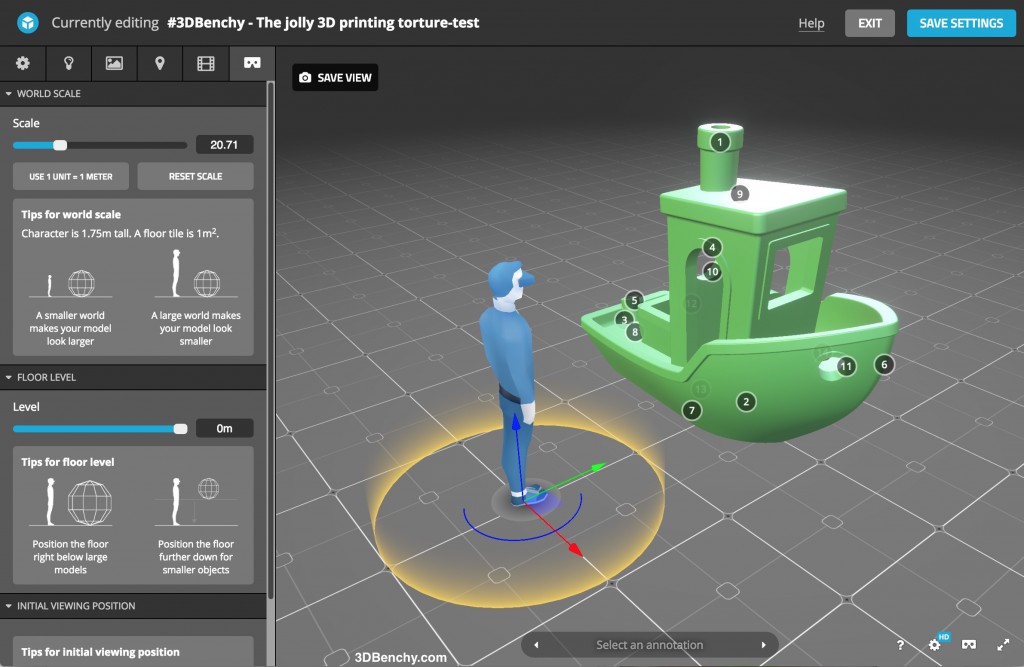 On SketchFab.com you can upload 3D files and then embed them into a web page. The developers have recently added support for viewing the content as interactive virtual reality!
Therefore we could not resist giving this a try and making it possible for anyone to experience the #3DBenchy 3D printing boat from inside the bridge, as seen from the skipper's point-of-view!
Below is a short video showing how the VR first-person character was placed into the bridge.
If you have a VR set for your mobile phone, or maybe even a stand-alone dedicated VR hardware, please follow these instructions to get started, and use the embedded SketchFab viewer below to navigate #3DBenchy in VR.