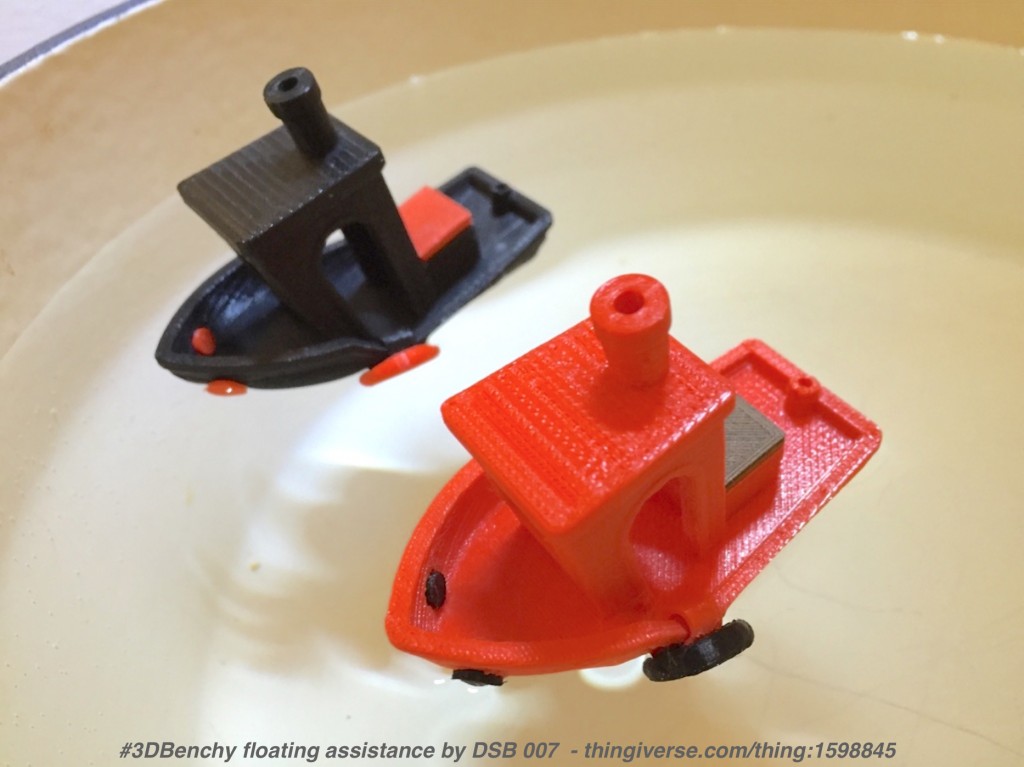 We designed #3DBenchy to be a 3D printing benchmark tool, but also to be a fun desktop decoration. This is why it has the flat bottom.
One of the most frequent requests we have had is to make #3DBenchy floatable. Now we are happy to show this great set of accessories designed by Thingiverse user DSB 007, which attach to the boat and make it buoyant! :)
The accessories are clip-on bump tyres, port hole plugs and a hold cover. We found this to be a fun and creative way to augment #3DBenchy so it can be shown it is marine environment.
You can download DSB 007's files from this link at Thingiverse.com.