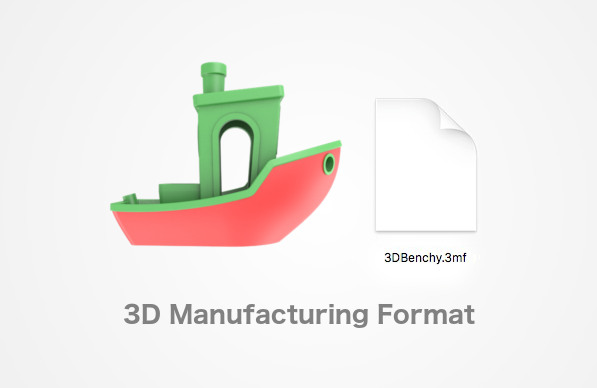 The STL file format has been used as a standard for 3D printing since the 1990s. We therefore thought that it would be a good move to release the #3DBenchy calibration file in the new and improved 3D Manufacturing Format (.3MF) – developed by the 3MF Consortium.
Same shape but smaller size
The geometry of #3DBenchy in both formats is identical and therefore there is no difference in the actual 3D printed object. The new 3DBenchy.3mf file will rather let you know if your current 3D-printing slicing software supports the new format.
The original 3DBenchy.stl file weighs 11,3 MB. The new 3DBenchy.3mf weighs just 3,1 MB but still contains the exact 3D surface information.
Please note that not all 3D printing software packages today support the new .3mf file format. Click here for a list of the current compatible software.
You can download the 3DBenchy.3mf from Thingiverse, Zortrax Library, YouMagine, and Instructables.