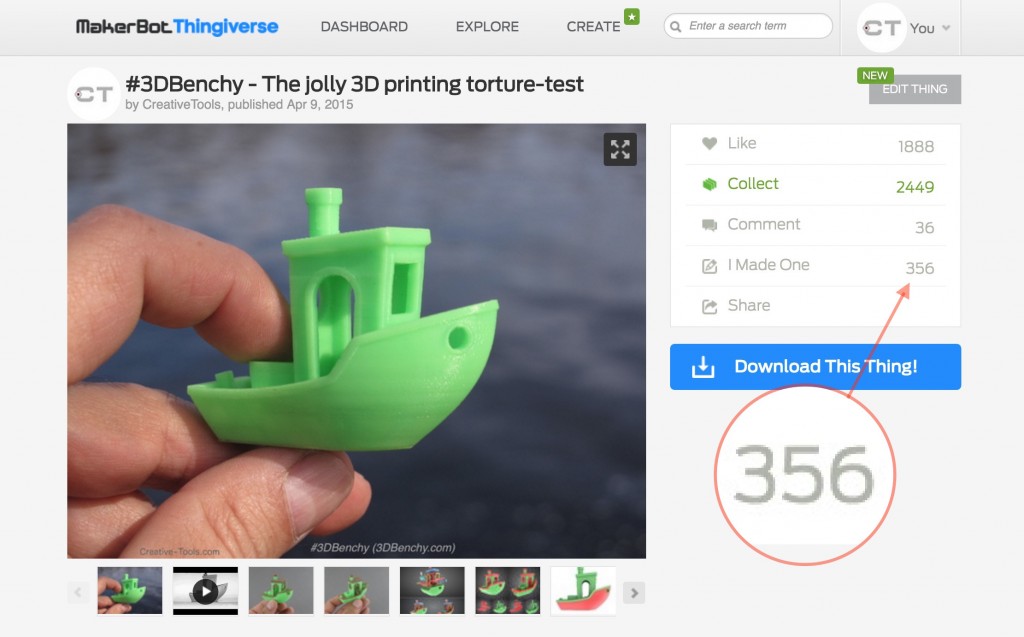 More people than ever are making #3DBenchy boats to compare and benchmark their 3D printers and settings.
Currently there are 356 makes of #3DBenchy on Thingiverse.com. To see more images of #3DBenchy prints, please check out the vast gallery of images on #3DBenchy's Pinterest board containing more than 1600 images and videos!
These are all made by 3D-printing enthusiasts from around the world, who kindly shared their results online on social media.